The first big snow storm of the winter, so I decided to do a little cooking and baking. I have been craving soups lately, so I decided to do a little twist on my butternut squash soup. First twist is that instead of roasting the squash, onions, garlic and spices, I sauted them. I also added a sweet potato (that is the second twist). I diced everything up and put into a saute pan until tender.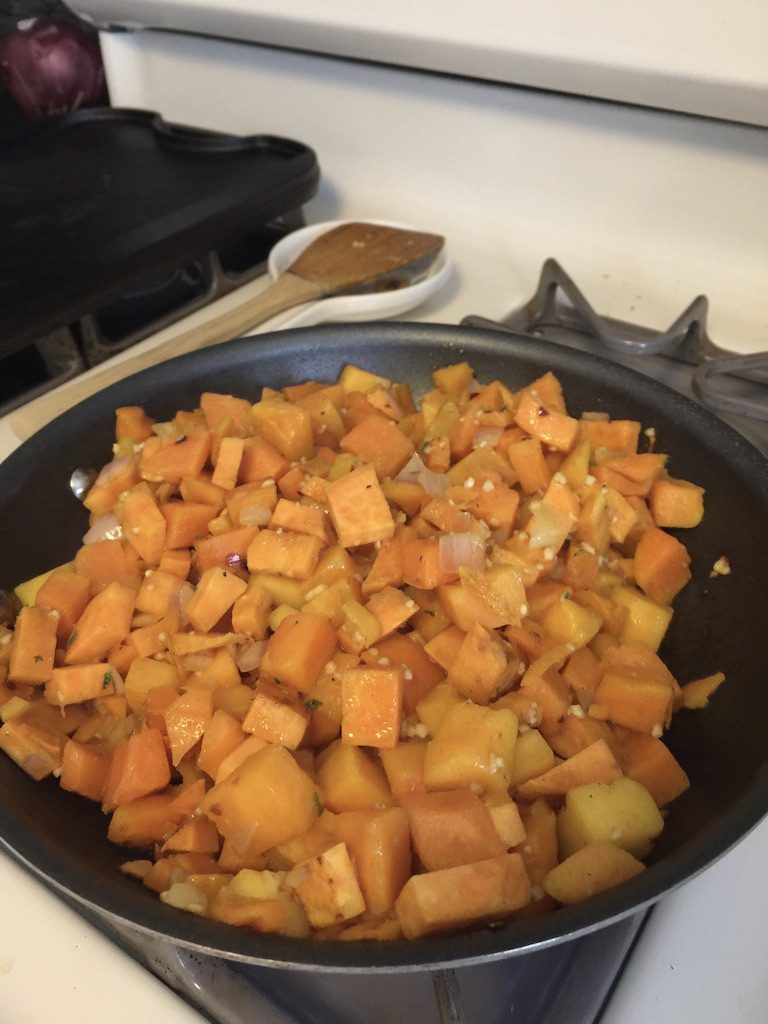 The rest of the process remains the same. A Vitamix is very helpful, but any type of blender will do. I poured some of the low sodium organic vegetable broth into the bottom of the blender, then added the hot squash and potato mixture. Be sure to remove the little cap on the lid to let the steam out. I just used a towel to cover the opening to keep from spraying out. Be sure to start low and slow, as the heat is building and could explode. I noticed the lid trying to come off, so I held it tightly on. Added the rest of the veggie broth as you mix. You could also use chicken broth, coconut milk, or even water. I like mine to be a little thick, but add as much or as little liquid as you would like. I found that the low sodium Imagine brand to have the least amount of sodium. (You could always make your own broth/stock as well)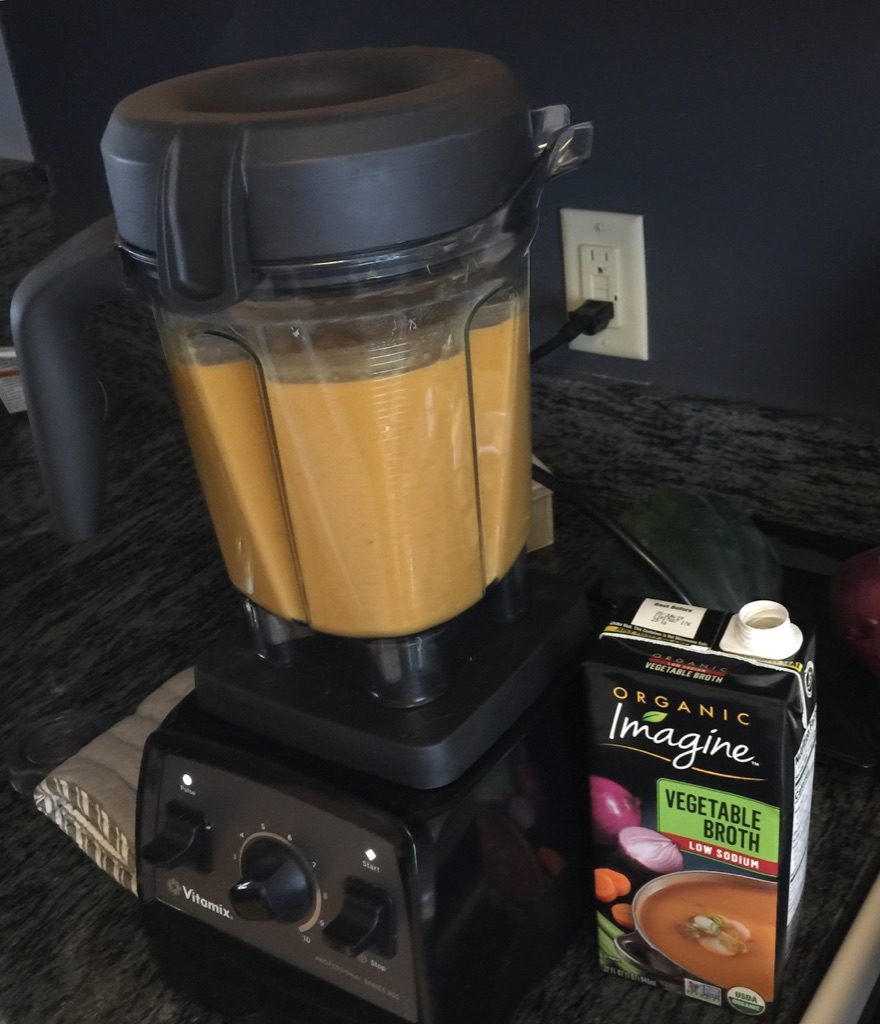 3-4 Cups diced Butternut Squash
medium/large Sweet Potato (diced)
half of medium Red Onion (diced)
2-3 cloves of Garlic (halved/diced)
Red Pepper Flakes (to taste)
1 Tablespoon Curry Powder
1 teaspoon Cumin
4 Cups Vegetable Broth (or liquid of your choice – amount based on preference of thickness of soup)
Directions:
Saute diced squash, potato in a little bit of olive oil. Add onion, red pepper flakes, garlic, curry powder and cumin. Continue to saute until fork tender. Add about a cup of broth to blender, then add squash mixture, then add rest of liquid. Start blender on low and slowly increase speed until desired consistency. Enjoy.